Tower Jukebox
Tower Calendar
TDN Archive Search
Viewer E-mail
Advertise With Us
TDN Masthead
Well Built Web Page!




Top National Stories
Fresno News
Arts & Culture
Offbeat News




Bulldog News
California Star
Clovis Free Press
Daily Republican
Fresno Republican
Mother Wired
Reagan Library
SierraPortal.com
ValleyPress.com
WebPortal.com
Yosemite News




Yosemite Bookstore
Ahwahnee Hotel
Clovis Planetarium
Your Fresno Broker
FresnoIncomeProperty
Majestic Pawn
PC Paramedics
Presentations Inc.
Roger Rocka's
The 2nd Space




January 27, 2007
Tower Sidewalks
Get Tree Makeover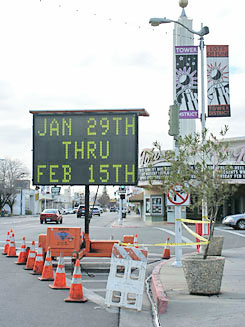 Olive Avenue is going to be undergoing some big changes starting this week. Our Tower groups have been working with the city on a major street tree project that is going to create some long-term improvements along our primary pedestrian corridor, but will also entail a little bit of pain in the short-term.
We are going to be creating brand new street tree wells (the tree wells are the holes cut in the sidewalk around the trees) for 19 of our street trees, complete with cast iron tree well covers. The new tree well covers will vastly improve the look of the tree wells, reduce the danger of people stepping into the wells and twisting their ankles, and increase the usable area of the sidewalks. Additionally, we will be planting new trees in each of the new and improved wells. The tree wells that will be renovated are on both sides of Olive Avenue, between Wishon and Lucerne.
The most painful part of this project is that the city will be removing all of the existing trees in the wells that will be receiving the improvements. We have consulted with over half a dozen tree specialists and they all agree that the current trees we have on Olive, Bradford Pears, are a poor choice for street trees. Several of them are missing, many of them are sick and infested, most of them haven't grown well, and those that do grow well tend to grow large side branches that eventually break off and fall, creating a real hazard for anyone or anything under them. Additionally, the roots of the Bradford Pears tend to lift up the sidewalks, creating a tripping hazard.
While we hate the idea of removing any trees, especially the full-grown trees, we know that in the long run, this will be best for the neighborhood. The new trees will be Chinese Pistachios. These trees do very well in an urban environment, are beautiful, grow quickly and will soon provide beautiful shade canopies.
The other slightly painful part of the process will be the fact that the new tree well covers will be raw iron and will have to go through a period of rusting. Initially, we will have to deal with them developing an orange, powdery coating. However, once they go through the rust stage, they will soon begin to mellow into a rich, bronze coloring, just like the color of the manhole covers in the street.
The project is scheduled to begin this week and should only take about 3 weeks to complete. While the work is going on there will be some disruption to auto and foot traffic, but again, the end results will be spectacular.

[Editor's Note: Improvement project information provided by Bill Kuebler, of the Tower Trust/Tower Distric Specific Plan Implementation Committee.]

~ Update ~
January 15, 2007
Tower Theatre District
The Best Kept Sequel in Fresno!
By Thomas Hobbs, Staff Writer
TOWER -- That certain Tower District feeling of pride, place and historic import has returned to these 1930's sidewalks and storefronts.
Some people are immune to it. What others say is that, deep-down, it's like the feeling in your gut when the traffic's moving, curbside parking is jammed, business is happening and streets with names like Broadway, Fulton, Wishon and Van Ness hurriedly deliver carloads of people to the Tower Theatre, returning to the newly spruced-up village the hangout where William Saroyan called "home." If you haven't visited lately, you should. I get the feeling here, this place is in full renaissance.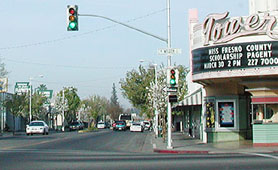 There have always been two Towers. There's the Tower in our minds, a fantasy of Hollywood celebrity, past and present, that by now seems almost encoded into the collective ArtDeco consciousness of Ayn Rand. And there's the actual Tower District village, with its legendary Wishon and Olive corner and famous places such as the Off Broadway 2nd Space Theatre & Roger Rocka's Dinner Theatre, and Good Company Players Theatre. In contrast Downtown Fresno, a mile or so away, has been the greatest disappointment for thirty years, at best.
Once upon a time, the Tower District was a vital peripheral to the university campus attracting intellectuals, classical jazz, and dance band musicians,writers, intellectuals of every stripe. It was the essence of an upscale small college town where the cafes like Irene's were crowded by day with

Fresno State College students drinking coffee or grabbing lunch at the College Pharmacy lunch counter while carrying on serious discussions on the latest news from the War in the Pacific or "meaning of life" or the possible ramifications of Sigmund Freud's constructs he named Id and Ego.
In those days, like today, most college students had to work to help offset college costs. My family was no exception. Swing piano music played on the Tower Jukebox in cafe's, especially in the Carnation Ice Cream Restaurant on Broadway and Olive. My dad was the "soda-jerk" at the Carnation Fountain and was also known as the "Tower Box Boy" later when he worked the Black's Market grocery packing counters, directly across the street.
A lot has changed, since then. But, a lot of people are noticing, lately that the Tower District streets, merchants, and surrounding neighborhoods are gathering a host of new devotees and those spacious mansions and small apartment houses with orange groves of the 1930's, somehow, seem magically to have reappeared.
I hear talk in the local coffee houses that even in its heyday with its upscale boutiques and restaurants, it could not complete with some people's expectations...More!

Sunday March 21, 2004
SPRINGTIME IN THE
TOWER THEATRE DISTRICT
by Tom Hobbs, Staff Writer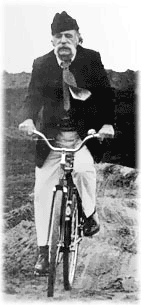 TOWER THEATRE DISTRICT -- What is the Tower? My friend William Saroyan defined it. He invented it. He wrote stories and sketches about Fresno's spirit and hometown atmosphere. And that's the way it still is. Deep down, Tower People are from around here and from all over the world. But when you're in this this part of town, you're home at last.
People from all over the world come here to read William Saroyan.; It's in every smile from passers bye, every nod and greeting. Things are good again!
Today, there is probably no place better known than is the Tower for his books being read, his plays performed, his movies shown.
Ironically, today the Tower District a beacon for the arts.
Fewer still know of his importance in making the Tower District a place worthy of listing on the
Register of Historic Places.
It was his favorite watering-hole and hanging-out. He was that world famous writer who spent his formative years in the Tower District. Later in life he was known in Paris and London, New York, and San Francisco. He brought honor to us and a
Pulitzer Prize
for his trouble.
People in the Tower District read his book and plays and most have seen his Hollywood films, as well. Several of Saroyan's works were based upon his personal experiences in
Tower District and University Village
, as it was known in the 1930's. He found his strongest themes in the spirit of the neighborhood, he praised the freedom here, and declared its kindness and brotherly love as human ideals for the entire world.
The Tower District still attracts writers and playwrights from all over the world. Writers and editors for the Tower District News got their start from Saroyan right here in the 1950's. Howard Hobbs, PhD, the TDN Editor & Publisher grew up in this neighborhood and was well acquainted with Bill Saroyan who was known in those days as the
dispassionate observer
who is everybody's best friend -- the
ethic
that made Tower the way it was and what remains today.
The public record shows Saroyan was born in Fresno as the son of an Armenian father trained to be a minister in the
Presbyterian Seminary
. However, after arriving in New Jersey the family moved to Southern California where his father was forced to take on manual farm-labor work to feed his family.
His father died in 1911. William Saroyan was put in an orphanage in Alameda with his brothers. Six years later the family reunited in Fresno. At the age of fifteen, his mother showed him some of his father's diaries and sermons. After reading them the younger Saroyan decided to become a writer, himself.
Saroyan continued his education by reading books he obtained from the Carnegie Library in Fresno and found a means of earning money by writing stories from his own experiences in Fresno.
He
hawked
late editions of a local newspaper as a newsboy on the
Republican Corner
at Van Ness and Fresno streets. He was later hired as a journalist by the newspaper. He soon found he was capable of making a living on income from sales of his writing.
It was 14 years later that he found a publisher for his manuscript of
"The Daring Young Man On The Flying Trapeze,"
a story of an impoverished young Armenian writer during the economic depression of the 1930's in Fresno.
Saroyan was a playwright whose work was drawn from deeply personal sources. The context of his knowledge was the human interaction near
Fulton
and
Van Ness
streets.
What he learned in
University Village
was that the community was in transition. He was right. The Village would soon give rise to the Tower District. It became the essence of an upscale hang-out for an eclectic mix of
college crowd
and local residents of a vital neighborhood on the move.
People began to buy land and houses north of
University Ave
. The movement to suburbia gained its
zenith
with the construction of the Tower Theatre in 1939. The Tower was suddenly sophisticated and it had arrived.
One of Saroyan's best-known plays was published that year.
The Time of Your Life!
(1939) won a
Pulitzer Prize
. Closely following on this was sale of movie rights to his short story
My Name is Aram
in 1940. He then sold the film script of
The
Human Comedy
, to MGM.
His movies were once shown in the Tower Theatre. He was once acclaimed in Tower coffee shops as a model for writers at Fresno State College just a few blocks away.
Later, Saroyan would publish essays and memoirs on themes and people he had encountered in the Tower District and while traveling in Europe. In the late 1960s and again in the 1970s he produced works that earned him substantial income and increased worldwide acclaim.
Among the newer works were autobiographical sketchbooks. In his later years he moved back to Fresno acquiring a modest bungalow not far from his beloved Tower District of the old days.
He had used his old
Schwinn Bicycle
for transportation to the
Carnation Ice Cream Fountain
on Olive. He would peddle that Schwinn bike of his all the way down West Ave. to Shaw where
Swenson's Ice Cream Parlor
welcomed him. He parked his Schwinn outside and walked in. He spoke a greeting to me and asked how I'd been. He ordered an ice cream. He smiled as he told me. We spoke of the good times. That was the last time I saw him. Saroyan died on May 18, 1981 at home in Fresno. Saroyan's mind and spirit still live on in the Tower Theatre District. Come see!
[Editor's Note: Saroyan's personal memoirs express his life vision as shaped by his own experiences in
University Village
and
The Tower District.
His later books are
The Bicycle Rider
(1952),
Here Comes, There Goes, You Know Who
(1961),
Not Dying
(1963), and
Obituaries
(1980), was nominated for the
American Book Award
. His final work of reminiscence,
Births
(1983), was published posthumously.]
©2004 The Tower District News. All rights reserved.




TowerDistrictNews.com

Saturday July 17, 2004
Steward of Tower District Namesake Dies at 70
By Thomas Hobbs, Staff Writer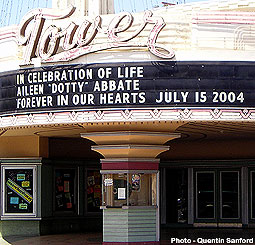 TOWER DISTRICT -- Aileen "Dotty" Abbate, owner and executive director of the Tower Theatre for the Performing Arts, has died after a long illness.
Imagine what Fresno might be like without the Tower Theatre as a cultural centerpiece. Before Abbate became the owner, the theatre and surrounding property were slated to become a parking lot.
Mrs. Abbate's restoration of the Tower Theatre, completed in 1989, resulted in the local landmark being listed on the National Register of Historic Places. Abbate's vision and support laid the cornerstone that reestablished Fresno and the Tower District as Central California's Mecca for cultural arts, fine dining, and entertainment.
Today, the Tower Theatre provides a broad spectrum of arts and entertainment, including top performing artists in music, dance, film, drama, musical theatre, stagecraft, performance art, storytelling, symphony, pantomime, puppetry, magic and more.
"She was a wonderful woman. She had a real love for Fresno and the Valley," sources quoted Hannah Benson, owner of The Daily Planet restaurant which adjoins the theatre.
Mrs. Abbate died at home on Thursday, only five days after her 70th birthday, surrounded by her family and close friends. She is survived by her son Jim, two daughters, Andrea of Los Angeles and Alyse Knight of Fresno; and two other sons, Hal Jr. of Fresno and Laurence of Coarsegold; and nine grandchildren.
Funeral services will be at 1 p.m. Tuesday at St. Therese Catholic Church. Remembrances may be sent to American Cancer Society, 2222 W. Shaw, Suite 201 Fresno, CA 93721. The Lisle Funeral Home is in charge of arrangements.
©2004 Tower District News. All rights reserved.




TowerDistrictNews.com

Friday February 20, 2004
Tower Theatre
Covers VIA Magazine
By Josh Sens, The Traveler's Companion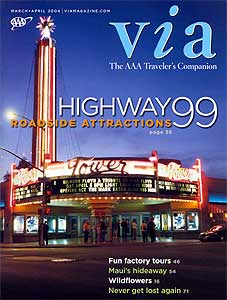 TOWER DISTRICT -- Today Via Magazine hit the streets in every California city over the weekend. It's Volume 125, the March-April Issue of the publication featuring sexy Fresno's historic landmark the Tower Theatre for the Performing Arts on its cover.
In 1984, the year Fresno earned the dubious distinction of being named the "least livable" city in the United States, its mayor, Dan Whitehurst, appeared on Late Night with David Letterman. When Letterman asked Whitehurst what there was to like about Fresno, the mayor pointed out that the temperature rarely rose above 120 degrees. What's more, Whitehurst added, it was the first city in the country to institute "comprehensive leisure suit control laws." Letterman chuckled. The audience loved it. But Fresno has managed to have the last laugh.
Nearly 20 years later, this unassuming city is both livable and likable. Halfway between Los Angeles and San Francisco, and about midway between Yosemite and the coast, Fresno is far more than a rest stop on the road to somewhere else.
Residents and visitors have lots to do here, other than wither in the sun like the most famous local crop, raisins. Consider, for example, the bustling Tower District, named for its landmark, the art deco Tower Theatre. It's a casually quirky area, lined with cafés, antique shops, and restaurants.
Retro Rag sells vintage clothing; Grand Marie's Chicken Pie Shop sells just that. Echo Restaurant is decorated with chairs designed by Frank Lloyd Wright and has drawn comparisons to Berkeley's famous Chez Panisse because of its fresh, seasonal California dishes.
Fresno was settled after the Gold Rush and its most precious commodity has long been its fertile soil. In spring, almond, peach, apple, and plum trees stand in full flower along the Blossom Trail, a network of glorious orchards designated for self-guided car tours.
In recent years, the city has enlivened its downtown district, renovating the landmark Fresno Water Tower and building a new ballpark for the Fresno Grizzlies, the San Francisco Giants AAA minor-league team.
Other green spaces worth visiting include Woodward Park (site of the elegant Shinzen Japanese Friendship Garden) and the San Joaquin River Parkway, a shady expanse on the outskirts of town ideal for strolling and canoeing. Roeding Park is home to the Chaffee Zoological Gardens, a popular attraction and residence of lions and tigers and bears as well as oryx, dik-diks, and baboons.
Ethnic restaurants abound in Fresno, from George's (Armenian shish kebab) to the Santa Fe Basque Restaurant. But the city's best known Italian place—Forestiere Underground Gardens—serves no food at all. It was built by Baldasare Forestiere, a native of the old country who settled in Fresno during the early 1900s on what he thought was good farming land.
It wasn't. So Forestiere started digging, and digging, and digging. Some 40 years later, he'd created an elaborate subterranean home and garden that look like something from another world. There are about 40 rooms, with patios and archways and fruit trees that sprout deep beneath the earth's surface, their tops poking through the hard-packed soil.
Another notable local, author William Saroyan, was born in a small house just across town. In the last years of his life, Saroyan divided his time between Paris and Fresno. But it was Fresno, he wrote, that was his "place" in the world. "We belonged to each other. Forever. It was a fact." He wasn't alone. Long before Letterman, Fresno was on a lot of people's Top 10 lists.
[Editor's Note: VIA Magazine readership this issue is reported to be 2,694,878.]
©2004 Via Magazine. The AAA Traveler's Companion. All rights reserved.




TowerDistrictNews.com

August 7, 2003
Adoption by Unmarried Couples
Approved by State Supreme Court
By Amy Williams, Staff Writer
SACRAMENTO, CA - In a 6-1 decision, the California Supreme Court upheld the validity of second-parent adoptions by unmarried "parents." The decision recognizes thousands of adoptions by unmarried heterosexual and homosexual couples. The decision will directly impact those situations in which the biological parent no longer wishes for the live-in to continue a parental relationship with the child.
This particular case involves a biological mother who split up with her live-in partner. Before the split-up, the partner had allegedly "adopted" the mother's six-year-old son, and was in the process of adopting her three-year-old son.
In the dissenting opinion, Justice Janice Rogers Brown contended that second-parent adoptions should be reserved for couples who are in a legal relationship and that the majority decision trivializes family bonds.
Appellate Attorney John Dodd commented on the case: "We are saddened that the Supreme Court has gone down the road of 'best interest' adoption, because as the concurring and dissenting opinions by Justices Baxter, Chin and Brown point out, the door is now open to adoptions by any number of persons, which would include cults, polygamist families, and any and all possible combinations and permutations of either related or unrelated persons."
"Part of the benefit to a child being adopted is the commitment that parents have to one another," said Pacific Justice Institute President Brad Dacus. "This decision negates any need for such a bonding commitment, and therefore opens the door to greater instability and trauma for the child."

[Editor's Note: The Pacific Justice Institute is a non-profit 501(c)(3) legal defense organization specializing in the defense of religious freedom, parental rights, and other civil liberties.]
COMMENT




TowerDistrictNews.com


August 1, 2003
Homosexual CA Teachers Now
Coming Out In Classrooms
By Ellen Sorokin, Washington Times
TOWER DISTRICT --- A California public school district is allowing homosexual school employees to "come out" in front of children in school without obtaining parents' permission.
A unanimous resolution allows teachers at the Hayward Unified School District to talk openly about homosexuality or to discuss their homosexual lifestyles with students during class. The district's school board says such action is required under the California Student Safety and Violence Prevention Act of 2000.
Teachers also are allowed to include homosexual figures or role models in class and to read books with homosexual characters such as "Heather Has Two Mommies."
The case in Hayward is part of a growing national trend in how school districts deal with homosexuality.
Scott Lively, president of the Pro-Family Law Center in Citrus Heights, Calif., said yesterday that his organization has received calls from concerned parents in Massachusetts, Vermont, Missouri and other towns in California during the past several months.
"It's a national campaign that is being pushed by homosexual activists, and that campaign is to homosexualize the public-school environment," Mr. Lively said. "One of the goals is to create a voting majority within the high school students who would be in favor of gay perspectives. These are activists who got in positions of authority and use it to advance a selfish social agenda, and, frankly, that's evil."
School district officials said yesterday that the resolution is about training students and teachers about tolerance and how to provide a safe learning environment for homosexual students and teachers. It's not about teaching students about homosexuality, said Kim Hammond, the school district's chief administrative officer.
"We're not saying, 'Let's teach the students about homosexuality,'" Ms. Hammond said. "What we're saying is, 'How do we accept individuals who are different from ourselves?' Our school board is committed to maintaining a safe learning environment for all of our students."
But critics, including the Pacific Justice Institute, argue that the resolution overrides parental rights by not requiring the district's schools or teachers to give notice to parents or allow parents a chance to opt their children out of the instruction.
"This gives teachers a blank check to flaunt homosexuality to students, and that is totally crossing the line in public education," said Brad Dacus, the institute's president. "This is aggressive promoting of changing the attitudes of children about homosexuality. The goal here is not to promote school safety. The goal is to promote a social agenda."
The institute sent a letter to Hayward school officials demanding that the policy be rescinded. "We won't do that because this is the law and we're complying with it," Ms. Hammond said.
Ralph Stern, an attorney for the school system, said in a letter to the institute that its reading of the resolution is "incorrect." "It is incorrect when you state that this resolution authorizes teachers to freely discuss personal sexual issues," Mr. Stern wrote. "We do agree that this legislation does not require school districts to adopt a particular curriculum. Adoption of the resolution does constitute adoption of a curriculum."
The law states that school districts in California should develop specific training procedures to protect students and staff from harassment or violence. The training must focus on strategies for handling harassment, responding to biased behavior, dealing with name-calling and creating a safe learning environment.
Hayward schools approved the resolution after hearing testimony from local homosexual activists that homosexual students face severe isolation and fear when they come out. According to a 2001 national survey, 83 percent of homosexual students reported being verbally harassed because of their sexual orientation, and 21 percent reported being physically assaulted.
The resolution specifically states that each school should develop "procedures that insure that gay youth and staff can come out without fear of reprisal or harassment." It also states that "existing curriculum be reviewed, expanded and improved to ensure teachers can provide positive images of gay people in the classroom and discuss alternative family configurations; and infuse relevant homosexual curriculum across disciplines."
Parents whose children attend Hayward schools said no one should be subjected to harassment or violence, but they don't want their parental rights to be taken away in the meantime.
"I refuse to allow my responsibility as a parent to be violated by covertly dismantling parental authorization required when sensitive family and sex-education issues are addressed as stated in the education code," said one parent who did not want to be identified. "District board members have failed to honor parental discretion and the law."
[Editor's Note: For detailed accout of opposition to homosexuals in teaching see the accompanying article.]
COMMENT




TowerDistrictNews.com


October 1, 2002
Lesbian, a Mother
and Tenured in God's Country
By Louise A. Blum

MANSFIELD, PA -- When I first came to Mansfield University 13 years ago, to this remote part of northern Pennsylvania for a temporary job teaching composition, I never thought I'd stay. I was fresh out of University of Iowa Writers' Workshop, M.F.A. in hand.
I assumed I'd be gone in a year, packing my bags and heading off to a real
life, in some other, more civilized part of the country. No one, after all, could make a life in a place where the median income was $12,000, where there's no concept of diversity because 98 percent of the population is white, and where the sign when you drive in reads: "Welcome to God's Country."
And if the location wasn't enough, there was the teaching load, four
classes per semester, with three preparations per semester.
Many colleagues made eyebrow-arching comments about the lack of
education in this area, terming our county the "incest capital of the world." When we read students' writing-placement exams, my colleagues and I complained about how frequently they wrote about their high-school graduation ceremonies. Don't they have anything else to talk about? we would ask each other scornfully.
Teaching such unsophisticated students seemed beneath me, with
my plans to write great books. I was just here temporarily. My senior colleagues, of course, had had the same plan when they came here 20 years before. "The market just shut down on us," they would reiterate, grimly, almost any time I met them in the hallways.
Then they would look at me, meaningfully, as if to say: And it will do the same to you, my friend. I was sure I was different -- I was a writer first, after all, and a professor second. As a tenured professor advised me in Iowa City as I prepared to leave: "Just don't let them give you tenure."
Those words rang in my ears as I drove across the country. I felt lucky to get the job, even if it meant teaching freshman composition. Most fiction-writing positions at the time required at least one book publication, but I had had only two stories published.
When I drove into town, I was taken aback. Surely there had been more to this town when I interviewed for the job, hadn't there? There was just one stoplight, one diner. Everything closed at noon on Wednesdays. The longest side street ran for four blocks.

    [Editor's Note: To read the complete column in the Chronicle of Higher Education click on Prof. Louise Blum. She is an associate professor of English at Mansfield University of Pennsylvania. She is the author of You're Not From Around Here, Are You? A Lesbian in Small-Town America (University of Wisconsin Press, 2001).]

COMMENT




TowerDistrictNews.com

Tuesday September 24 2002
Streetcar Named Desire
Won International Acclaim and in
Local Production of the Tennessee Williams Play
By William Heartstone, Staff Writer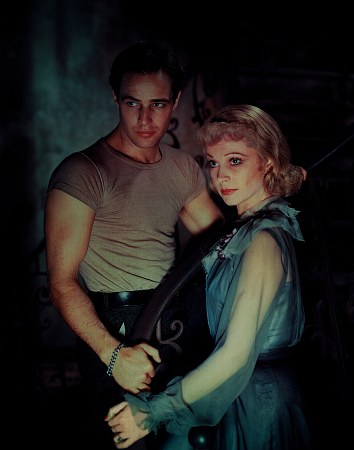 TOWER DISTRICT -- Every year, below a second story balcony in New Orleans' fabled French Quarter, crowds gather to watch men tear at their T-shirts in agony and shout at the heavens. For the uninitiated bystander, such a ritual might seem cultish, or perhaps simply overindulgent.
But to those who have taken in Tennessee Williams' A Streetcar Named Desire, either on stage or on screen, the spectacle exposes a far different meaning.
The 34th Anniversary of the theatrical play version in Fresno is coming up soon. It appeared on the community stage here on November 7, 1968.
Gordon Goede (Theatre Three) designed and directed the show for its dramatic opening. Program Notes introduced veteran community character actors Kelly Robbins (Stanley Kowalski), Howard Hobbs (Mitch), Pat Fasler (Stella Kowalski), Jocelyn Dirks (Blanche DuBois), W.B. Jones (Doctor), Tom Lopez (Pablo Sanchez), Frank Robbins (Young Collector), Mary Piona (Nurse), Danna Card (Eunice), Barbara Walls, (Woman).
To those men and women opening their hearts and minds toward the stage and its open window, the name Stella on the lips of Stanley, it's the opportunity to step into the shoes of a dramatic legend.
A Streetcar Named Desire fueled the legends of two of America's icons of drama: Tennessee Williams and the star of his play, the 23-year-old Marlon Brando.
The play Williams created included a potent mix of raw emotion and sex that would become what theater critics would later call the best play of the 20th century.
Williams put the script through numerous revisions under many working titles, including The Moth and Blanche's Chair on the Moon. At the time he moved into an apartment in New Orleans' French Quarter to finish his work on the play, he was calling it The Poker Night. Kenneth Holditch, who gives literary tours in New Orleans, says the location proved inspirational.
"Williams said from that apartment he could hear that rattletrap streetcar named Desire running along Royal," Holditch says, "and one named Cemeteries running along Canal. And it seemed to him the ideal metaphor for the human condition."
That metaphor finds its expression within the play in the character of Blanche DuBois -- originally played by Jessica Tandy -- a fragile southern belle who visits her sister Stella, played by Kim Hunter, and Stella's working-class husband Stanley, played by Brando. Blanche, who hides a past not quite as pure as she'd like people to imagine, complicates matters immediately. Stanley suspects she's trying to swindle the couple.
In the play's brutal climactic scene, he rapes Blanche, breaking her fragile grip on sanity. Williams used more than just the name of a streetcar for inspiration.
It has been suggested by some scholars that Stanley -- rough, masculine and short tempered -- was based on Williams' lover homosexual partner at the time he was writing the play, a man named Pancho Rodriguez Gonzalez.
Williams may have inserted himself into the play as well, says his brother Dakin. "Blanche is Tennessee," Dakin insists. "If he would tell you something it wouldn't be necessarily true. And Blanche says in Streetcar, 'I don't tell what's true, I tell what ought to be true.' And so everything in Blanche was really like Tennessee."
Williams' use of gender role-playing as inspiration would surely have caused a stir had it been common knowledge at the time. But so, the play raised eyebrows. Williams' frank presentation of sexuality onstage shocked some audiences, but thrilled as many others.
Philip Kolin, a professor of English and author of several books on Streetcar, puts the magnitude of the play in perspective. "People have said that Williams absolutely invented the idea of desire for the 20th century," he says. "It was a play that dealt with for the very first time on the American stage, female sexuality and male sexuality."
When the curtains closed on the play's first night on Broadway, on Dec. 3, 1947, the crowd shared a moment of stunned silence, then burst into applause that lasted a full 30 minutes.
The play would go on to win the Pulitzer Prize for Williams, and was made into a movie by Elia Kazan, with help from the playwright and most of the original cast. The film would help cement Streetcar's place in history, garnering 12 Academy Award nominations -- Kim Hunter, Vivien Leigh (who replaced Jessica Tandy as Blanche), and Karl Malden as Stanley's friend Mitch took home statuettes for their performances, and the picture won for best art direction.
Not all of the response was so positive, but there was little that could be done to stop Streetcar's momentum. The Catholic Legion of Decency, which functioned as a sort of ratings board, threatened to condemn the film unless the more overtly sexual scenes, including Stanley's rape of Blanche, were removed.
Williams acquiesced on some counts and wrote new dialogue that reduced the bisexuality of Blanche's husband to subtext, but refused to take out the rape scene.
The Legion agreed, but only if Stanley was shown suitably punished for his actions. But the complaints did little to stop Streetcar's momentum. The film was released in 1951, and more than 50 years later, Stanley's cries echo still.
[Editor's Note: Here's an audio discussion link on the background of the production
A Streetcar Named Desire.]
COMMENT




TowerDistrictNews.com

September 22, 2001
Gay Pride?
by Margaret Cho
TOWER DISTRICT -- As someone whose odometer has turned over a couple of times, I tend to not even go to Pride anymore. That comes from the part of me that thinks gays are so everyday and so mainstream that Pride parades are a big yawn.
At the same time, another reality hits me in the face when I see evidence that there are still quite a few people out there who hate queers. But is Gay Pride a good way to change the hearts and minds of America? What do you think?
I had a friend who was very cynical and every year would go into self-imposed exile in his apartment so that he could "Hide from Pride!" Once the festivities were over, he would emerge refreshed and ready to take on the world, and it used to make me angry, like, "Queen, what's wrong with you! Why you gotta be a Bitch Scrooge -- please!"
Then I realized that was how he would celebrate Gay Pride, by relaxing and taking a couple of days to be alone and contemplate his life and what his sexuality meant to him.
I think we have different opinions about Gay Pride, and whether you are out there dancing shirtless under a tent, sharing a lemonade with a drag queen or staying at home to avoid the crowds, as long as you are doing something for yourself, you are observing what I believe is a very important holiday.
I prefer getting out, seeing friends, checking out hotties of all persuasions, eating bad food on a stick and getting weird tan lines from my halter top. I want to cry when I see all the gay men with their kids, old lesbians that you know have been together for half a century, poppin' fresh trannies and all those bisexuals with dream catcher earcuffs.
It makes me feel at home. It reminds me of the place that I come from. It gives me hope for the future. And we need hope right now. There have been many great strides in the way that America views queer life, but it isn't like we have complete acceptance.
Gay marriage is still not a reality. There are states where gay couples cannot adopt children. Homophobia happens. There is no cure for AIDS. We have some wonderful gays and lesbians in office, a couple of hot gay characters on TV, but we are far from true equality.
Celebrating ourselves helps us recognize and utilize our political power. Plus, it can be a lot of fun. So go out this year. Put on some sunblock, stuff some condoms in your pocket and have a good time. For yourself, and for all of us.
COMMENT




TowerDistrictNews.com

SLOW DOWN FOR GOD'S SAKE!
OFFICIAL TOWER SPEED BUMP
September 11, 2002
A Modest Proposal

Turn Residents Into Mobile Speed Bumps!
By Tower District News Staff
FRESNO -- The Neighborhood Pace Car Program is an exciting new citizen based initiative that promises to slow traffic and reduce car use.
The idea originated in Boise, Idaho and is being implemented in cities like Palo Alto and Santa Cruz.
This idea is ingenious and simple; it uses neighborhood residents' cars to calm drivers who are "just passing thru" merely by encouraging motorists to abide by existing laws.
This program promotes safe and courteous driving. The two elements of this program are a bumper sticker and a personal commitment by Tower District residents to become mobile speed bumps. Local motorists are asked to sign a pledge and implement it into their driving habits and lifestyles.
A bumper sticker would then be attached tpo their front and rear bumpers that would identify them as "Mobile Speed Bumps". As a pace car driver, residents and their neighbors become "mobile speed humps."
The central core of this program is that it puts the responsibility to drive within posted speed limits on the motorist, therefore we encourage all the residents of the Tower District to take the pledge by driving safely within posted speed limits and by pasting the following bumber sticker in a conpicuous place on the rear of your vehicle. Then go for a drive around the neighborhood and be happy!

September10, 2002
ROCK AROUND THE TOWER
By Suzy Menkes
LONDON --I call it Kids Rule - we are all so young, and youth is the cool factor," says Jade Jagger as she prepares to rock the Tower of London to its ancestral foundations.
On Thursday, Garrard, the crown jeweler, will stage a party, orchestrated by Jagger, who is the creative director of a store that is shaking off its establishment image to become a mover and shaker in the luxury market..
The rapper Missy Elliott, the actor Rupert Everett, the model Liberty Ross and Jagger herself will be the poster-size faces of the jeweler that has furnished the British royal family with baubles since the company was founded in 1735.
The Tower of London bash, where the Sugar Babes will play a gig and Elton John - uncrowned king of the tiara - is expected to put in a guest appearance, is to celebrate Garrard's new London store.
Jagger has worked with the architect Tom Bartlett to counteract what she calls the "austere and ostentatious" interior of traditional jewelers. That means a store bathed in natural light, shiny stainless steel and mirrors, softened with celadon green and hot raspberry, Garrard's new signature color. Jagger has added a bar ("to serve champagne") and plans computer games and Internet access.
The client focus will include the rock and pop world that Jagger was born into 30 years ago as the daughter of Mick and Bianca Jagger. "I love the music industry - R&B, hip-hop and reggae - and the musicians behind that work are the only people ready to wear jewelry and to be proud and brandish it," says Jagger, whose personal vision is of wearing jewelry "with casual, funky Balenciaga trousers," like the blood-red spinel she has teamed with white top and pants (after the diamond gun pendant came off because it weighed down her neck)..
Behind the fun and games is an investment of £5 million ($7.9 million) in the store, which returns Garrard to its earlier home at 24 Albemarle Street. (near Bond Street). Its heavy-hitter backers are Lawrence Stroll and Silas Chou, formerly investors in Tommy Hilfiger, who bought Garrard and the fellow jeweler Asprey in July 2000 from Prince Jefri Bolkiah, the younger brother of the Sultan of Brunei.
More recently, Edgar Bronfman and the Luxembourg-based Tag Group - a holding company and former owner of Tag Heuer watches - have come on board, hoping to turn the modest revenues of Asprey and Garrard ($70 million in the fiscal year that ended in March 2001) into a $150 million company for Garrard alone over the next five to eight years..
Gianluca Brozzetti, formerly of Louis Vuitton and for 13 years with Bulgari, is the global CEO of Garrard, the man who has put his trust in Jagger and surrounded her with a team of thirtysomethings. They include Francesca Amfitheatrof (jewelry), Tamsin de Roemer, (accessories), Koji Tatsuno (fashion) and Omar Torres (jewels).
"British classical and avant-garde - that is the mission," Brozzetti says. "First of all, there are engagement rings, but we will also take jewelry into new territories."
He was referring to the Garrard "eternal"-cut multi-faceted diamond and to jeweled "couture," from gem-studded belts and bags, such as a white silk purse encrusted with pearls to racier gold-mesh underpants.
"Jewelry is the emblem of the house and it has a very great history - but we have to rebuild awareness," Brozzetti said.
Jagger aims to burnish the heritage, with jewelry incorporating the "G"-and-crown monogram that traditionally hallmarked Garrard's silver and with inspiration from the "knightrider" collection with medieval heraldic emblems.
Garrard is rebranding just as jewelry is undergoing an upheaval to parallel high fashion under major luxury groups. LVMH (Moet Hennessy Louis Vuitton) will unveil in London this autumn its first store in a joint venture with De Beers, while Boucheron, part of Gucci Group, is repositioning with a young fashion-aware designer. All long to mirror the success of Tiffany.
Brozzetti admits that even Asprey - at one point merged with Garrard and soon to be relaunched as a "lifestyle" brand - will be a competitor. But after a financial drop in 2002, because of stock clearance and rebuilding, he expects the efforts to pay dividends for Garrard by mid 2003.
"But it would be silly to make projections," Brozzetti says. "The market is very competitive."
COMMENT
Copyright 2002. International Herald Tribune. All Rights Reserved.

The Steinbeck Trivium -- The California Steinbeck Syllabus and Tower Writer's Institute. 1962 Nobel Prize -- Steinbeck Syllabus

Responses to Uncertainty in a Complex World -- Persons respond in a variety of ways to to the stresses that uncertainty causes in their lives. This, in recent years, has led to polarization in: legislative bodies of government, political parties, school boards -- Postmodern World

The Original One & Only Well Built Web Page! -- The Tower District and its updated News web site appeal to the senses. A place to walk, bike, browse and enjoy. Sip coffee, stroll through our celebrated hundred acre City College Campus, visit our Off Broadway theatres and ArtDeco College Pharmacy, Visit Club Fred, eat a Chicken Pie, view some art, have some fun! Every season has its charms here - Well Built Web Page!

John Steinbeck East of Eden Notes -- John Steinbeck's East of Eden was published for the first time by Viking Press in September 1952, ten years before the writer was awarded the Nobel Prize for Literature, and has never been out of print since. In November 1952 East of Eden was number one on the fiction best-seller list -- East Eden Notes

Judgment at Nuremburg Theatre Review -- Judgment at Nuremburg, which opened last night at the Longacre Theatre, is Abby Mann's stage adaptation of his teleplay and subsequent screenplay about war guilt, responsibility, and accountability; specifically the trials of several Nazi judges for their complicity in Nazi atrocities and the Holocaust. It's a serious subject with implications which are as timely today as they have been for the last 60 years -- Nuremburg

The Thought and the Act of Writing In 21st Century -- Visit the Tower Writer's Institute -- Language & Thought

Once Upon A More Enlightened Time Today's Tower District Has Forgotten Its Own!
What is the Tower District? My friend William Saroyan defined it. He invented it. And now people who cannot answer the first question --
Who was William Saroyan?

Benefit & The Burden: The Business Organization Tax Exemption!
Is your business eligible for a tax exemption? Section 501(c)(6) of the Tax Code provides for the exemption from Federal income tax if organization members of a particular industry want to join together to develop new and improved uses for existing products of the industry.
To qualify for non-profit status, your business group's activities should be directed to the improvement of business conditions. Keep in mind that none of the money can be used to improve performance of particular services for individual persons. Since your organization's activities are directed towards improving the business conditions of the organization, in general, your organization can apply to obtain the Federal income tax exemption under section 501(c)(6) of the Tax Code.
First you may want to consider incorporating the organization and obtaining a charitable standing with the California Secretary of State and the U.S. Attorney General. Make sure you file tax returns promptly on all sales that are used to pay for advertising in newspapers, promos on TV and Radio. Some members in your business group may think the organization is within the scope of the Tax Code, and doesn't have to file papers with the IRS. Don't buy it.
And if your business group plans to sell items to the public, alcohol, tickets for performances, or any promotional merchandise, your business group must keep accurate accounting records, have a valid business license, and pay income taxes on profits. The Revenue Rulings require every group, including yours, to file an application on Form 1024, Exemption Application, in order to be recognized by the Service as exempt under section 501(c)(6) of the Code. The application should be filed immediately and before announcing the group is "tax-exempt". It must be filed with the District Director of Internal Revenue for the district in which is located the principal place of business or principal office of the organization. See section 1.501(a)-1 of the regulations.



Now Playing!
_________________




Tower City Cam
_________________




Community Calendar
_________________




Central Valley
Blues Society
_________________




Valley Weather
_________________